Falon Alo, MSW
Director, Case Management
Falon is a case management professional with 12 years of experience which includes the management of three disaster case management programs in three states with over 7,000 beneficiaries served. 
Falon has background in developing, implementing, and managing innovative programs, specifically focusing on case management programs and programs for disaster recovery operations. In her current role, Falon is responsible for creating a program and identifying solutions focusing on the reunification of minors immigrating to the United States with their families, while managing a team of case workers. Falon is exceptionally skilled at integrating various strategies to ensure program success, including creating and leading comprehensive training programs to the personnel she manages and conducting reviews of program operations to guarantee maximum reach to those who need it most.
Falon holds a Master of Social Work in International and Community Development from Monmouth University where she completed her undergraduate studies earning a Bachelors in Social Work.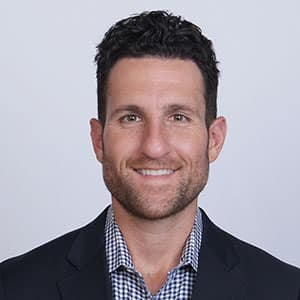 Sam Barnett
Director of Growth and Strategic Partnerships
Sam is an experienced business developer, focused on growing business lines through strategy, partnerships, and growing target markets. Sam has a detailed understanding of FEMA, state, and local recovery work and opportunities to support applicants/sub applicants.
Sam was raised on a farm and vineyard in Willamette Valley, Oregon, where from a young age he learned discipline and perseverance while participating in farm life and Rotary International. He learned the impact of supporting communities when he served as Vice President of the Rotary International Free the Children Program where he lived abroad and helped to bring better water infrastructure to the communities of Sonora Mexico and its indigenous Indian populations.
Sam also served as a sergeant in the 202nd Paratrooper Battalion of the Israeli Defense Forces and lived in the Middle East for four years. He received his M.S. in Counter-Terrorism and Diplomacy following the military service and has used this training in strategic planning and solutioning in his work consulting for the government sector. Prior to that, he received his Bachelor of Science in Psychology from the University of Oregon.
Years of Experience
Over 15 years
Cory Beck
Senior Recruiter
Cory is a military veteran, who currently serves as a senior recruiter for iParametrics. Cory is an experienced full life cycle recruiter who is passionate about connecting and building meaningful lasting relationships, to assist high level professionals within Emergency Management, Engineering, Architecture and Construction Management. He is dedicated to taking a consultative and advisory approach with our clients in helping them analyze their workforce management program, and solutioning for their ongoing organizational requirements related to talent acquisition, retention, and professional development.
Cory earned his associates in applied science from Western State University and served over 9 years in the US Navy.
Years of Experience
Over 8 years
Alex Boswell
Project Manager
Alex Boswell serves as a Project Manager for iParametrics. Alex started her career in Emergency Management in the Florida Division of Emergency Management as a Project Manager for the Mitigation Bureau. In this role, she oversaw the Watershed Planning Initiative for the state. Alex has also served as the Chief of Staff for Florida's first Chief Resilience Officer. She worked together to meet with stakeholders to discuss climate change projects going on around the state.
Alex has also worked at the Special Projects Coordinator for Florida's COVID-19 response working on everything form testing logistics to mass feedings across the state. In her most recent role, Alex worked as a Case Manager for both the Clay County Voluntary Home Buyout program as well as the Rebuild Florida Hurricane Irma program. Alex holds a Bachelors and a Masters in Forest Resources and Conservation and a Bachelors in Journalism from the University of Georgia.
Years of Experience
Over 5 years
Erica Carter, MA, MEP, KCEM
Director of Training & Exercise
Erica is an expert emergency management trainer, exercise designer and facilitator, and grant writer with a focus on community resilience. Over her 15-year emergency preparedness career, Erica has worked in the government, healthcare, and higher education industries. Erica has experience in writing institution-wide policies, plans, and procedures, and is skilled in the ability to design targeted exercises that highlight the most salient and efficacious action items for improving community resilience.
Throughout her career, she has set the standard for exceptional preparedness products and innovative solutions across differing organizations and industries. Erica is a FEMA-certified Master Exercise Practitioner and is a Kansas Certified Emergency Manager.
Erica holds a Masters in Security Studies (Homeland Security) from the Center for Homeland Defense and Security, at the Naval Postgraduate School and earned her Bachelors in Biochemistry from the University of Kansas.
Years of Experience
Over 14 years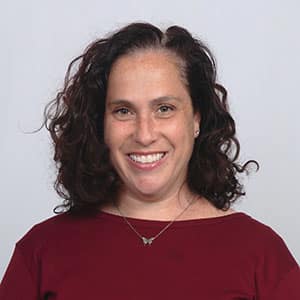 Michelle Erste, CPSM
Marketing Director
Combining her upbringing – she is the daughter of transportation engineer – and her education – she was a theater director in New York City, Michelle has spent the past 18 years leading marketing research and strategy, training, and proposal development for small, mid-size, and mega-engineering firms.
In this role, she has led corporate rebranding, technical writing, staff training, marketing research, and graphic design efforts. In addition to her work in marketing for engineering firms, she has been involved in public engagement for transit and transportation projects in metro Atlanta.
Michelle is an active member of the Society for Marketing Professional Services (SMPS) Atlanta, serving as President from 2018 to 2019, and was named Marketer of the Year by the chapter in 2016. In 2020, she was named National President of the Year from SMPS HQ for her leadership of the chapter. She completed her undergraduate studies in theater at New York University and her MBA in Marketing at the Robinson College of Business at Georgia State University.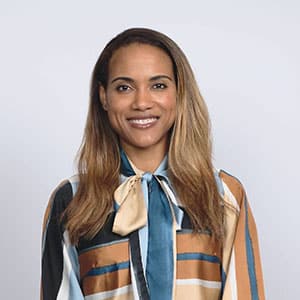 Michelle Fidelia
Associate Project Manager
Michelle Fidelia serves as an Associate Project Manager for iParametrics, focusing on supporting our clients in managing and implementing projects through funding received through the American Rescue Plan Act (ARPA). She manages large-scale projects and ensures compliance with federal regulations while consulting local government officials on proper reporting requirements to the US Treasury. Michelle previously managed over 600 applicant files and assisted applicants in the State of Florida in navigating the Rebuild Florida program following Hurricane Irma.
Michelle earned her BA in International Studies and French, North Carolina State University.
Years of Experience
4 years
Russell Fong
E-Learning Developer
Russell is an experienced multimedia designer and content creator, currently working with the iParametrics training team to plan, deliver, and enhance the online learning experience for iParametrics' 5,000+ online learners through the Learning Management System (LMS). He works with our clients and their key stakeholders to transform training documents into interactive, online courses.
Russell's skills include designing graphics and course layouts, producing video content, establishing various tools for the development, tracking, and maintenance of learning courses, and troubleshooting issues within the online learning platform. He has played an integral part in designing and maintaining courses offering a variety of training subjects, including an Active Threat course, a Security Awareness course, a Security Training course, and a Public Assistance Program Delivery Management and Operations course.
Russell holds a Bachelor of Science in Multimedia Design and Development from DeVry University
Years of Experience
7 years
Mark Homrich
VP of Operations and Technology
Mark has over 25 years of product development and management experience for multi-national companies. These products include business applications, business process management tools, and reporting and analytics.
Mark's product portfolio included established product lines and he oversaw the development, launch, and evangelization of new and innovative products to facilitate revenue growth and new customer acquisition. He was also responsible for developing strategic relationships with technology partners, consulting firms, and other software vendors.
Mark holds a bachelor's degree in industrial engineering from the Georgia Institute of Technology.
Years of Experience
Over 25 years
Andrew Klein
Principal and Co-founder
Andrew has over 45 years of experience in management, engineering, and entrepreneurial roles. His experience ranges from Systems Engineer for Martin Marietta's Space System Division, playing a key role in the commercialization of Expendable Launch Vehicles, to creating and managing one of the first interactive online business-consumer databases ("Hello Yellow"), which landed him on the cover of Entrepreneur Magazine.
He also served as a consultant to a number of Fortune 50 companies, advising them on organizational strategies and efficiencies, customer-driven marketing, new product introduction, and product and brand management. Andrew provides oversight for the firm's successful contracts with FEMA and the U.S. Army Corps of Engineers.
Andrew holds a Masters Degree in Business Administration from the University of Denver and an Undergraduate Degree from the State University of New York. He holds Public Trust and DOE clearances.
Years of Experience
Over 45 years
Ira Lande
Vice President of Finance and Administration
Ira has 38 years of Corporate Accounting, Finance, and NetSuite Consulting experience. He is a skilled business professional who excels at discovering ways for organizations to reduce expenses, streamline processes, maximize EBITDA/profits and improve shareholder wealth. He has built scalable finance models and instituted controls that have helped provide exponential growth for global Fortune 500, venture-backed, and family-owned companies.
Ira holds a Master's Degree in Business Administration and a Bachelor of Arts Degree from the University of Miami. Ira also holds a Master's Degree from Iowa State University where he taught American History for two years. Ira grew up in New York City where he helped raise 67 AKC registered Doberman Pinscher puppies and played high school and college tennis.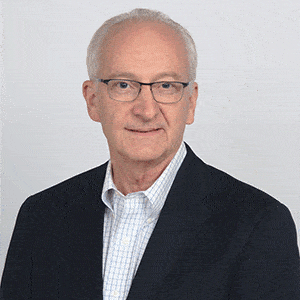 John Lorimer
Advanced Analytics Subject Matter Expert
As Advanced Analytics Subject Matter Expert for iParametrics, John advises the analytics team on the application of advanced analytics and machine learning techniques. These projects include tools to assist Public Assistance projects to shorten response times, improve performance, and achieve greater cost efficiency.
John has over 40 years of experience in product management, project management, marketing, and analytics in a wide variety of industries, including over 13 years of experience managing marketing, product development, and project management for advanced analytics / machine learning products for LexisNexis Risk Management.
While at LexisNexis, in his role as VP of Analytics Product Management, John led the development of a unique initiative to develop a cross-industry data- and machine-learning-based product set for addressing and combatting financial fraud, that encompassed banking, insurance, retail, telecommunication and national, state, and local governments. John combines deep management experience with an entrepreneurial mindset in order to address old challenges in new ways.
John holds a Masters in Communication from Southern Illinois University, and a Bachelors in Physics from Wheaton College.
Years of Experience
Over 40 years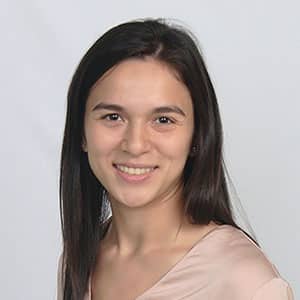 Ariel Mallett
Assistant Director of Analytics
Ariel currently serves on iParametrics' Data Analytics team as a Geospatial Engineer after graduating with a Masters's degree in Civil Engineering from the Georgia Institute of Technology. Her coursework throughout the completion of her undergraduate and graduate degrees focused heavily on risk assessments and hazard mitigation.
Through her work as a research assistant during her graduate and undergraduate studies, Ariel gained extensive knowledge in developing and implementing geotechnical engineering learning modules, modeling the geometry of levees, assigning soil parameters, performing Slide 7.0 analyses, and examining the effects of saline water versus fresh water on soil parameters through laboratory testing.
Ariel is experienced in performing and analyzing laboratory data, utilizing software such as LPile, FB-Deep, ArcGIS, Quantum GIS, and Qlik, automating geospatial data acquisition and processing, and creating visualizations in order to communicate geospatial data.
Years of Experience
Over 5 years
Mary Grace Marts
Emergency Policy Analyst
Mary Grace is a current Emergency Policy Analyst for iParametrics, and is an established member of the emergency management team with previous experience on several small business assistance programs. Within these ARPA projects, she assisted Chatham County, Georgia with their small business program as well as researching and assisting clients with different ways they can use their funding to assist their residents. She also worked on the Georgia Mountain Regional Commission's Economic Recovery Plan. This plan assisted the area with recovery from future natural disasters and pandemics.
Grace holds a Bachelor of Science in Marine Science from Jacksonville University and is currently working on her Master of Public Administration.
Years of Experience
2 years
Cokey Mills, CCP
VP of Program & Cost Management
Cokey is a Senior Certified Cost Engineer with over 30 years of experience in all aspects and divisions of estimating and project management. He has performed and managed a broad range of estimating projects for the EPC, government/military, industrial, and commercial sectors.
He has extensive experience preparing all levels of estimates from conceptual and schematic, to construction and final. He has conducted estimate and quality control reviews to ensure accurate submittals to clients, owners, and stakeholders within time and budget constraints.
Cokey holds a Bachelor of Science in Electrical Engineering Technology from Thomas Edison College. He has a strong background with project controls and scheduling, value engineering, Earned Value Management, risk analysis, change order management, and conducting design charrettes. He currently holds a Secret Security Clearance.
Years of Experience
Over 30 years
Tim Ortiz
Senior Recruiter
Tim has been with iParametrics since 2022 and is an experienced Senior Recruiter with a proven track record of successfully identifying, recruiting, and onboarding top talent. With a strong background in the full life-cycle recruiting process. He is skilled in creating job postings, utilizing traditional and non-traditional resources to source candidates, and developing relationships with industry contacts. Tim is also adept at conducting applicant qualifications reviews, collaborating with hiring managers, and effectively communicating job expectations and benefits to candidates. In addition, Tim has experience managing recruitment processes and candidate activity within Applicant Tracking Systems, as well as developing and maintaining various recruiting reports. Tim has consistently generated revenue and achieved successful outcomes for organizations in various industries, including emergency management, healthcare, engineering, and IT consulting.
Tim earned his Associates of Business Administration from Northwest Vista College.
Paul Pelletier
Principal and Co-Founder
Paul has over 25 years of experience in the engineering, emergency management, homeland security, and technology sectors. As one of the founders of iParametrics, he has performed technical and programmatic management for all company emergency management, risk and homeland security programs since 2005.
Paul's forward-thinking vision has led the company into new sectors, including data analytics and artificial intelligence, and to continued growth over its lifespan. Paul's management has led to a successful renewal of the FEMA Public Assistance contract and continued growth in the emergency management market.
Paul is retired from the United States Marine Corp, holds a Bachelor of Science from Longwood University. He is a Texas Department of Public Safety and Virginia State Certified Risk Manager (Class B), and holds Public Trust and DOE clearances.
Years of Experience
Over 25 years
Gene Perry, CPP, PSP, PMP
Director, Security and Risk Management
Gene is a Certified Protection Professional and has a passion for helping customers to conceptualize requirements, determine needs, evaluate their steady state, analyze risks, and deliver meaningful solutions in the most challenging environments. Following his 20-year career in the United States Army, including serving as Antiterrorism Operations/ Force Protection Sergeant Major within the United States Army Special Operations Command, Gene has been providing these security solutions to government and private-sector clients for over 13 years.
Gene has served as a trusted consultant and project manager for facilities, dams, water, transportation, and numerous other critical infrastructure projects. His expertise is in strategic planning, organizational resilience, business continuity, physical security, risk management, and team development.
Gene holds a Masters in Business and Organizational Security Management from Webster University and a Bachelors in Criminal Justice from Troy University.
Ben Redifer
Assistant Director of Long-Term Community Recovery
Ben serves as an Associate Project Manager for iParametrics. He offers various response, planning, and recovery skills and knowledge in the field of emergency management. Ben started his Emergency Management career interning with the Florida SERT Mass Care Coordinator, where he created guidance and training for new grey sky staff. He went on to lead the Irma Sheltering Task Force where he oversaw a team coordinating sheltering statewide during the largest shelter mobilization in state history.
He has also served on the Salvation Army's regional recovery program for Irma for nine counties where he led coordination with case management partners. He also served as a member of the Human Services Branch during the COVID-19 pandemic and most recently served as the Planning Section Chief for Maryland Covid-19 Recovery Operation. Ben holds a Bachelors of Science from Florida State University.
Years of Experience
Over 10 years
Heidi Schuster, PHR, SHRM-CP
Resource Manager
Heidi has over 20 years of experience in Human Resources Management, Technical Recruiting, and Administrative Consulting. She provides oversight of recruiting and related human resources functions.
As Resource Manager, she is directly responsible for recruiting and overseeing a team that recruits for key positions in our firm, including data scientists, data analysts, engineers, architects, estimators, construction professionals, disaster recovery specialists, homeland security specialists, and environmental/historic preservation specialists throughout the United States and its territories.
Years of Experience
Over 20 years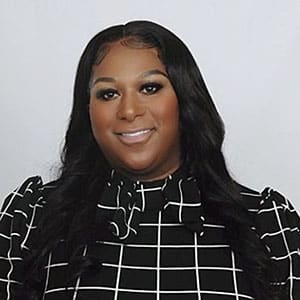 Kennedy Shannon, JD
Director, Long-Term Community Recovery and DEI
Kennedy Shannon is a grants expert with over 15 years of disaster grant management, nonprofit management, federal grant compliance, and diversity & inclusion experience across public and private sectors. She has a proven track record of using her excellent communications and organizational skills, together with her vast knowledge of federal grant regulations and federal funding requirements to guide clients through the legal and federal guidelines for a variety of grants. Kennedy is a subject matter expert in numerous federal programs including CDBG, CDBG-MIT, CDBG-DR, ESG, HOME, and ARPA. She has served over 20 clients in 9 states with ARPA allocations exceeding 1 billion dollars.
Kennedy holds a Juris Doctorate from the University of Detroit Law School and a Bachelor of Science in Public Policy and Public Administration from Michigan State University. She has also earned two Master's Certificates from Cornell University for Diversity & Inclusion, and Project Leadership & Project Management.
Years of Experience
Over 15 years
Shanti Smith-Copeland, FPEM, CEM
Director of Emergency Management
Shanti Smith-Copeland serves as the Director of Emergency Management for iParametrics. She is a decisive, results-oriented executive with 18 years of innovative crisis and emergency management leadership. These skills have been honed through positions including Deputy Bureau Chief of Preparedness for the State of Florida, as well as a local emergency manager.
Her experience includes Disaster Preparedness, Response, Recovery, and Grant Management Support on behalf of the State Emergency Response Team, as well as Florida Cities and Counties after Hurricanes Dennis, Katrina, Rita, Wilma, Hermine, Matthew, Irma, Michael, Dorian, and the COVID-19 pandemic. Additionally, her experience in 34 federally declared disasters across FEMA Regions 1, 2, 4, 6 and 7 from 2005-2020 has allowed her to provide operational support to field operations for Disaster Recovery, Debris Management, Mass Care Coordination, EOC Staffing of ICS Positions including Plans Chief, Logistics Chief and Liaison Officer as well as Incident Management Team support up to and including Type 3 Incident Commander.
Shanti is currently seeking her Ed.D in Leadership an Organizational Innovation. She holds a Graduate Certificate in Emergency Management, a Masters in Sports Administration from Florida State University, and a Bachelors in Marine Science from Jacksonville University.
Years of Experience
Over 18 years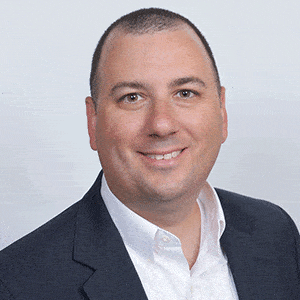 Jeff Stevens, CEM, MEP
Executive VP of Emergency Management
Jeff has over 18 years of experience in leading emergency management projects, divisions, and solutions. He works closely with our clients to improve their resilience and enhance their recovery efforts. From hurricanes, floods and snowstorms to terrorism and pandemics, he understands what it takes to not only respond to these types of events but recover stronger than before. Prior to joining iParametrics, Jeff rebuilt the emergency management program at New York University, one of the largest private universities in the country.
He also worked for the Rhode Island Emergency Management Agency and the Rhode Island Department of Health's Center for Emergency Preparedness and Response providing leadership on several key initiatives. This varied background allows Jeff to be an asset to our clients no matter the challenge.
He is a hands-on leader known for his dogged advocacy on behalf of the communities we serve. He constantly identifies opportunities to ensure that our clients are leveraging all possible avenues to enhance their preparedness or build back better after a disaster.
Jeff holds a Masters Degree in International Relations and Bachelor of Arts in Administrative Justice from Salve Regina University. He is a Certified Emergency Manager and FEMA Master Exercise Practitioner. He holds numerous Incident Management Team certifications and is also a volunteer firefighter.
Years of Experience
Over 18 years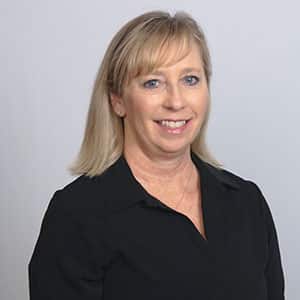 Gina Vought
Grant Manager & Incident Management Support Team
Gina has over 20 years of experience working in emergency services, serving in a variety of roles in her career. Her positions within the ICS structure include Incident Management Team (IMT) Planning Section Chief for the cities of Jacksonville and Tallahassee, Florida, State Emergency Operation Center (EOC) Site Coordinator and support for the State of Illinois, and Resource Unit Leader, Situation Unit Leader, and Deputy Operations Section Chief for the City of Jacksonville. Gina was responsible for staffing the EOC during emergencies and planned community events within St. Augustine, Florida.
She has experience designing, planning, and evaluating various exercise programs for clients, in addition to preparing After-Action Reports (AAR) to identify areas of improvement. Gina has also served as a grant manager/administrator for a variety of clients, including for St. Johns County, Florida, where she managed $89 million of the County's CDBG-DR grant award following Hurricanes Hermine and Matthew.
Gina holds a BA in Management of Criminal Justice Agencies, Columbia College of Missouri
Years of Experience
Over 20 years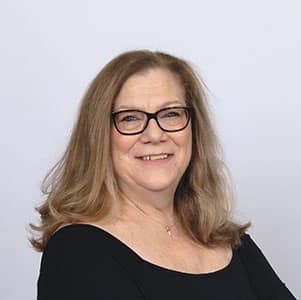 Martha Blanchard
Senior Recruiter
Martha is a skilled and dedicated senior recruiter for iParametrics with extensive experience in recruiting candidates for FEMA PA disaster deployments. Martha is skilled in posting open job positions and attracting qualified candidates. She possesses a deep understanding of the unique requirements and demands of disaster deployments, allowing her to recruit roster candidates who are well-suited for these challenging assignments. She conducts thorough interviews, employing her exceptional interpersonal skills to gauge candidates' abilities, experience, and potential fit within the open positions.
Martha is well-versed in FEMA Public Assistance (PA) and Individual Assistance (IA) programs, enabling her to educate candidates on the intricacies of these vital programs, and ensures that selected candidates successfully complete the FEMA badging process, guaranteeing compliance with necessary security protocols.
Years of Experience
Over 20 years