iParametrics has been assisting clients throughout the country with COVID-19 response, including FEMA grant management support, finding personal protection equipment (PPE), and training. Let us help you too!
FEMA Public Assistance Support for Our Clients
Our team has prepared and submitted tens of thousands of Project Worksheets (PWs) on behalf of our clients and recovered billions of dollars in disaster-related recovery funds. We have worked in all FEMA regions and at all levels (applicant, grantee, and federal) which gives a unique perspective when approaching FEMA Public Assistance (PA) Services.
In terms of PA, we provide a very policy driven approach, seeking to maximize our client's eligible funding while reducing their overall risk for future deobligation. This approach is key in supporting client operations as you recover from COVID-19 because of FEMA's adjustment to a Simplified PA Process specifically for this pandemic:
1
Who is eligible to apply?
Cities and towns
Counties
Special purpose districts
State agencies
Federally recognized Indian Tribes
Private non-profit (PNP) organizations
PNP hospitals
2
What is eligible for reimbursement?
Actions taken to save lives and protect public health and safety
Complies with federal, state, and local laws and regulations
Actions taken at the direction of local public health entities
Credits - Insurance proceeds, salvage value, purchase discounts (no duplicate benefits)
Project worksheets (PWs) must be a minimum of $3,300 (Federal FY 20)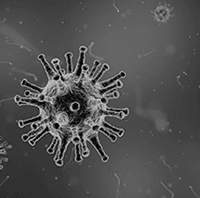 3
What makes a reimbursement eligible?
Must be disaster related
Conducted in the designated disaster area
Be applicant's legal responsibility
Not funded by a federal agency
Analytics & Data Science Perspective: COVID-19 & FEMA Public Assistance Obligations
State-Level Analysis
Our Data Analytics team conducted a study on the FEMA Public Assistance Program COVID-19 reimbursements, which provides grants to state and local governments as well as certain private non-profit organizations to assist in disaster recovery efforts. The maps and analysis above provide information on various data points analyzed by our team. Click the image to enlarge.
County-Level Analysis
Eligible counties have only received 24% of obligated FEMA Public Assistance dollars thus far for COVID-19. Many state-level applicants have significant experience with FEMA Public Assistance, but there's been turnover or a lack of program experience on the local level that has caused a delay in applying for these dollars. Click the image to enlarge.
Nationwide Spending Analysis
We're regularly asked what's eligible for FEMA Public Assistance Funding during COVID-19. Instead of just providing a list, we now provide analytics to our clients to show them what items FEMA has obligated dollars for and within what organizations. Click the image to enlarge.
Historic Analytics
We have been collecting this information since June 24, 2020 and update it reguarly. To see past analysis, click on the links below.
For additional details and analysis, please contact Jeff Stevens at Jeff.Stevens@iParametrics.com.
Supported over 60 Presidentially declared disasters over the past 16 years
Experienced in FEMA Public Assistance in 39 states and almost every FEMA region
Received 94 quality score from our clients through D&B Open Ratings reports
Applied for billions of dollars in reimbursements for applicants and clients
Completed and submitted thousands of Project Worksheets for our clients